Brighton's No.1 Yoga, Pilates & Fitness Studio
We offer inspirational Yoga, Pilates, Functional Fitness, and Strength classes at our beautiful and spacious Brighton Studio.
Try your First Class for £10
Inspirational group fitness training, yoga & Pilates in Brighton
Fitness, Strength, Conditioning, Calisthenics, Yoga and Pilates classes in a small group environment is an effective and fun way to achieve your health and fitness goals.
Class sizes are small enabling us to adapt for individual needs and insure everyone gets an optimal workout.
Our timetable is designed to focus on different areas of the body and different energy systems on different days to maximise your results by creating a constantly changing stimulus for your body, mind and energy.
Intro Offer: First Class for £10
*Available to new participants only. Max 1 per person.
Our Story
Emma and Tom moved to Hanover, Brighton, in 2015 and started Energy For Life Fitness. With a house full of packing boxes and a baby on the way, the classes were initially taught outdoors in Queen's Park.
They quickly moved the business into a small studio on Queens Park Road and were delighted to find that very quickly they were starting to out grow the space. With word spreading and attendance building they were under pressure to find something bigger. The lack of local commercial spaces in Hanover, instigated conversations about moving more centrally but the questioning only served to reinforce their certainty that the amazing people of Hanover, Queens Park, and Kemptown were the ones they enjoyed being around. These were their tribe, balancing health consciousness with fun and freedom and they wanted to be a part of growing this wonderful community.
The universe delivered in style as they became aware of 2 story warehouse space that was perfect and just around the corner. The space had been empty for 20 years, had just been renovated by the owners, and was due to be taken to the estate agent that week when Emma very randomly came knocking at their door. A few more goosebump-inducing synchronicities later and they'd found themselves a new home.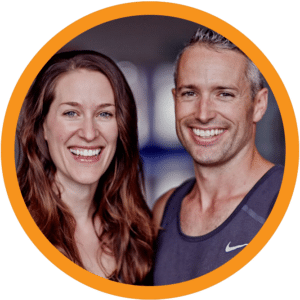 The upstairs Yoga & Pilates Studio is spacious, bright, and airy. Sea views to the south and windows on all sides create beautiful light, especially during our sunrise and sunset classes. With over 80 square meters there is space for up to 21 mats for yoga and 16 for Pilates. During the cooler months, the yoga studio is kept lovely and warm using ceiling-mounted infrared heating panels that radiate a health-promoting heat like the gentle rays of sun on your skin.
Downstairs is the fully kitted-out functional training studio for strength and fitness classes, personal training, and open gym sessions. With over 90 square meters of open-plan astroturf floor, there's plenty of space to make use of all our functional training equipment.
Why the name Energy For Life? Emma and Tom's vision is about developing the health to live well. Whether it is the endurance to keep up with your 8-year-old footballing son, or the strength to physically assist your elderly mum into the car, or the mental clarity to feel on top of your game at work, at the heart of everything they offer is having Energy For Life.
Our Life Changing 30 Day Health RESET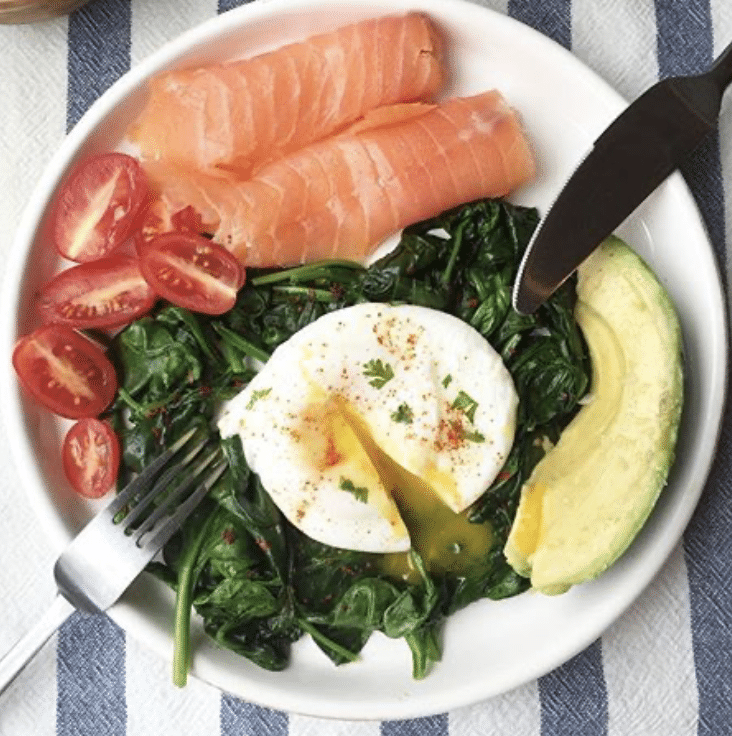 Over the past six years, Emma and Tom have transformed the health of hundreds through their 30 Day Health Reset Program.
Applying simple but consistent tweaks to a small number of potent nutrition, movement, and lifestyle habits creates big shifts and promotes long-lasting change in the health, wellbeing, and overall happiness of the participants. The Health Reset Program is run 3 times per year. Usually in Jan/Feb, May/June, and Oct/Nov. Click here to register your interest and be kept up-to-date on our next 30 Day Health Reset.
said that they felt healthier and happier for doing the Reset
believe it will create lasting change in their life
would recommend the program to a friend
The NEXT RESET starts on 29th Jan 2023
I can't recommend this place enough. It and the teachers are fantastic. There's a great range of different styles of fitness class. So you can do strength one day then yoga the next then functional fitness. The teachers are really encouraging and helpful with different skills and styles but who all work together with an inspiring take on life and fitness. There's a lovely atmosphere and friendly community feel. I never thought I'd be lifting weights, doing pull ups and mastering the crow pose before I came here.
I've increased my strength and feel more in tune with my body and mind I turned up for my first class with Tom in 2017, I wanted structure and accountability. Running alone didn't cut it for me. I've increased my strength and feel more in tune with my body and mind, but my favourite thing is the atmosphere, you're always met with a smile.
I joined EFL with my partner in 2017 to make exercising regularly easy. We love it enough for proximity to EFL to be a key house buying criteria! Really didn't expect the friends we made there, the fitness gains, Xmas parties, and the amazing teachers throughout the years.
An intense exercise routine suitable for different levels. Energy for Life is a great yoga & Pilates studio in Hanover! Emma, the owner teaches a diversity of yoga classes. A pleasure and an intense exercise routine suitable for different levels. A small friendly family set up, which is refreshing after training at commercial gyms in the past… a great gem and find in my neighbourhood.
I fell in love with the variety of yoga, Pilates, strength and fitness Before training at Energy for Life I used to run a lot, but I was getting injured and my flexibility wasn't great. So I started coming to classes at Energy for Life and fell in love with the variety of yoga, Pilates, strength and fitness, as well as the community of people who come here. I've made some great friends here. Now I feel fitter, stronger, more flexible and less prone to injury when I go running.
A great way to improve my mental health too. I joined Energy for Life to get back into shape and to give me more energy to keep up with my 5 year old son. I also had a very stressful job and found training to be a great way to improve my mental health too. I feel stronger, fitter and more mobile than ever before.
My 50s are certainly my strongest decade so far! I joined Energy for Life hoping to find a friendly, welcoming, local gym where I could go at my own pace and try various classes. I really found that here.. the teachers are brilliant and I have enjoyed a variety of activities- strength, functional fitness and yoga. I highly recommend it!
"I'm noticing a huge improvement in my strength, posture and general fitness" I started training here in 2018 and I love it. It's fun, friendly and effective. I'm noticing a huge improvement in my strength, posture and general fitness especially combined with the yoga upstairs.
"I've been training at Energy for Life for over 5 years" I feel strong, flexible and confident - this is a huge part to do with the trainers at E4L. They are all supportive, adaptable and knowledgeable about living a healthy and happy life. Most importantly to me is the a community feel to the studio, and I've made some wonderful and lifelong friendships!
"I'm 3 x stronger than I was 6 months ago" I started deadlifting 40kg with bad technique, but now I can lift 120kg safely and feel as strong as I can be at this moment.  It was fantastic to see how far I had come in just 6 months, I'm stronger, faster and fitter all round. The camaraderie with others that you start to see every week is also a real joy. You get to know each other and you look forward to catching up, laughing with each other and seeing each other progress. 
"I have made friends for life!" I had lost my enthusiasm for excercise and had to stop certain activities due to arthritis in my knees. Then I found Energy for Life and I am so pleased I took the plunge as I now go to around 4 classes a week, both gym and yoga. My fitness and flexibility have improved so much. The classes are challenging but fun and the trainers can adapt any excercise for your particular needs. I love the community spirit attached to the studio and I have made friends for life!
"This leaves you feeling refreshed, restored and re-energised!" Energy For Life has been a great find, having just moved into Brighton. Emma brings something new to each of her yoga classes, small details of alignment, of which go a long way, a little philosophy and fun analogies. All of this leaves you feeling refreshed, restored and re-energised!
"I have never felt fitter, I even really miss the classes if I can't go." I hadn't even stepped into a gym until my late 40's, so finding a space that was friendly, welcoming and not intimidating were my top priorities. And I couldn't have found a better gym than Energy for Life. It ticked all those boxes and more. The instructors are brilliant and you feel like they really have an eye on your form. The classes are well structured, there's lots of choice. 3 years later, I now do a mix of functional fitness, weights and pilates, and have never felt fitter, I even really miss the classes if I can't go - something I never thought I say!
"These are the best gym/yoga classes I've ever been to." The classes are amazing and all the instructors are knowledgeable and friendly. It's a small gym so it has a friendly, social feel. No matter how fit (or unfit) you are, the instructors will tailor things to meet you where you are at. Tom helped me recover from an arm injury and they have taken me from incredibly unfit to fit and stronger than ever.
I've added 60kg to my deadlift, but more importantly have learned proper lifting technique " In a little over 8 months of training in Tom's Stronger classes, I've added 60kg to my deadlift, but more importantly have learned proper lifting technique, the fundamentals of calisthenics (body-weight) training.
"I wholeheartedly recommend Emma's classes to anyone." Emma provides the perfect blend that I was looking for – challenging physically, with the just right amount of 'food for thought' along the way. She provides every opportunity for you to push yourself, but also to take care of yourself – a balance I value greatly.
"…now there's my new life with yoga!" I had always been a little dubious about yoga – I had no real experience of it, but thought it might be a bit too 'cosmic' for my liking and not intense enough. I couldn't have been more wrong – four months down the line I feel that there was a life before yoga and now there's my new life with yoga!
"The studio offers small inclusive classes where people of all abilities are welcome." I joined Emma's yoga classes around August 2015 – I liked the sound of a strong flow class, and I wasn't disappointed! I'd been doing yoga for around 12 months, so had the basics, which I've been able to build on. Emma combines a strong flow with thoughtful guidance and mindfulness.
Best yoga studio ever. 10/10
What a brilliant place! Definitely going to join. 😍
I attended yoga and pilates classes to see which classes and instructors I enjoyed the most to continue with but honestly can say I enjoyed them all! Emma and Tom are extremely experienced, attentive and caring. I would highly recommend energy for life fitness.
Bernadette Barrett
2022-12-08
Such a lovely studio and the instructors are all warm, wonderful and so good at what they do. I'm delighted to be back x
Lovely, cosy studio! I go for yoga and pilates and love the variety offered, from gentle to more intense.
Joanna Freebury
2022-10-20
Great space & equipment for strength training. Love the classes, which are well structured & complement the other classes throughout the week. Plenty of classes throughout the week so you can fit in a workout to suit you. Yoga room is lovely, bright & airy, a welcome class at the end of the week. I thinks it's worth every penny.
Holistic approach to fitness from mental to physical wellbeing and everything inbetween. Backed up with good media and communications and a good range of pricing options to fit your needs. They kept me going in lockdown!
Great Yoga thanks very much 👍 Contact us
(+44) 7555 058 983
tom@energyforlifefitness.com